Mentorship plays such an important role in the professional lives of dental hygienists, and both the student and the Mentor grow from the experience. When I reflect on my own career, I am grateful for the powerful, supportive roles that mentors have played in helping me to become both the dental hygienist, and the person, that I have become. Today, in my role as an educator, I find myself mentored by my students. I may be there to teach them, but I am learning from them, as well. Mentorship is a shared experience with shared development and growth; may you all share in these benefits.
– Mary Bertone
Director — The University of Manitoba School of Dental Hygiene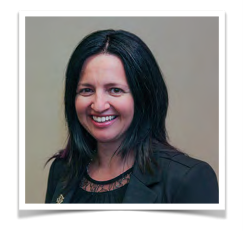 As a mentor, I found myself taking time to reflect after conversations and time spent with my mentee. Taking time to reflect allowed me evaluate my own dental hygiene practice and evaluate what is and is not working and what I can do to improve outcomes. Asking myself these questions on a daily basis has helped me grow not only professionally, but personally.  The relationship between a mentor and mentee benefits both individuals and allows for continuous learning and development.
– Shannon Nichol
President – Manitoba Dental Hygienists Association