Mentorship plays such an important role in the professional lives of dental hygienists, and both the student and the Mentor grow from the experience. When I reflect on my own career, I am grateful for the powerful, supportive roles that mentors have played in helping me to become both the dental hygienist, and the person, that I have become. Today, in my role as an educator, I find myself mentored by my students. I may be there to teach them, but I am learning from them, as well. Mentorship is a shared experience with shared development and growth; may you all share in these benefits.
– Mary Bertone
Director — The University of Manitoba School of Dental Hygiene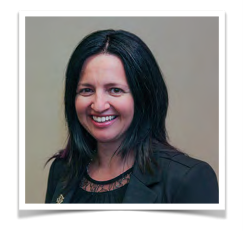 The importance of the Mentorship Program extends not only to students (mentees), but to the mentors as well. Students benefit from the program by having a skilled dental professional that can support them with personal experience, provide a direct observation in their private practice setting, and having access to a personal dental program cheerleader for the two years of their program. Mentors benefit from the program by being in direct contact with evidenced based changes to practice standards, supporting the next generation of dental hygiene students, and developing a deeper appreciation for the dental hygiene program and profession.    
In my own experience the mentorship program has been extremely useful. During my studies at the University of Manitoba, School of Dental Hygiene (SDH), having direct access to a supportive mentor was invaluable. The program designated my own seasoned dental hygienist that supported me through my two years in the program. This came in the form of face-to-face visits, supportive messages checking in on my studies, and my important in-the-field site visit to their office for chairside observation. Moving forward upon graduation, I have been fortunate to now be in the mentor position. I am able to directly give back to this amazing program that supported me. I have found great personal growth and value in helping the next generation of this rewarding profession. 
– Jennifer Upward
President — Manitoba Dental Hygienists Association